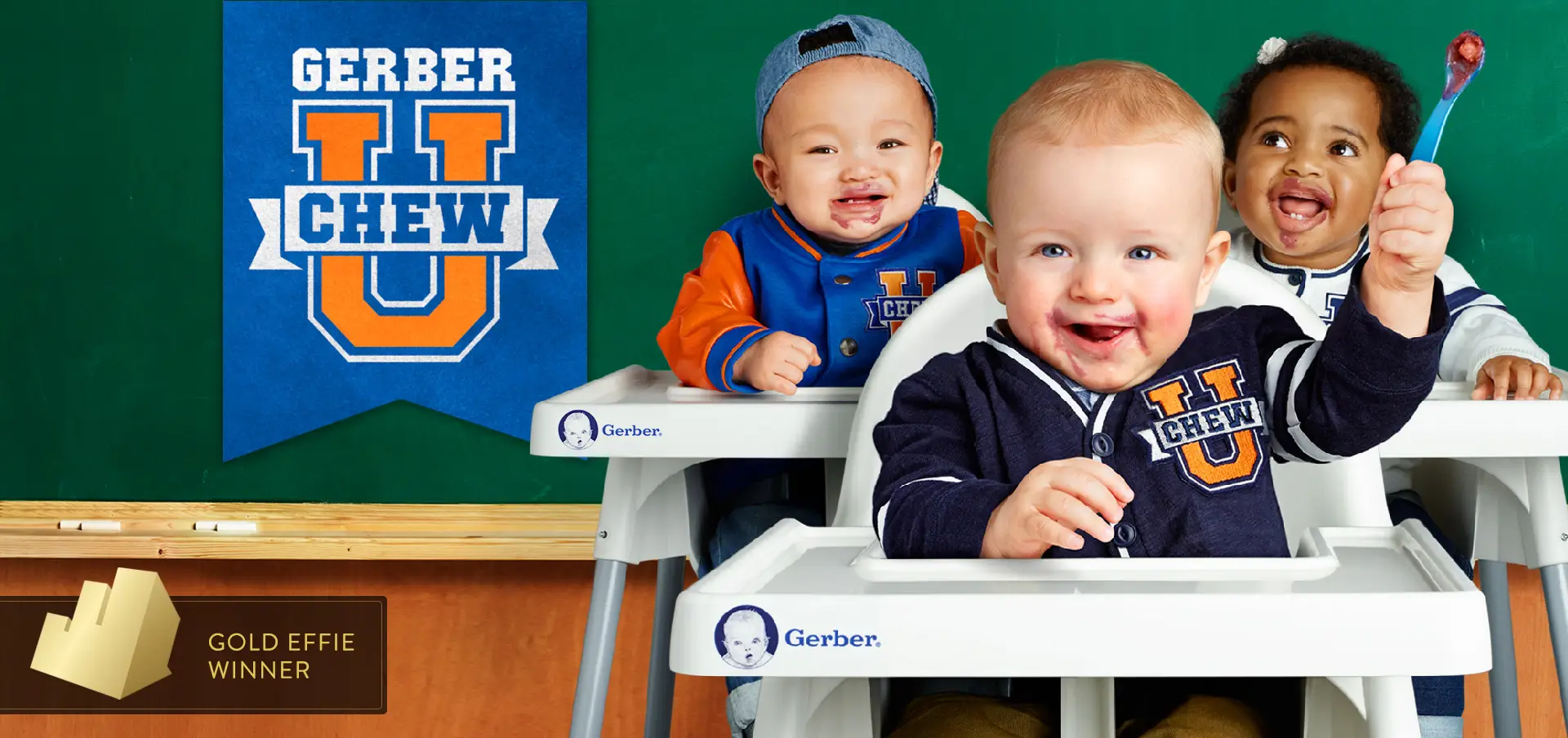 Chew on this
Many millennial moms were leaving baby food early or skipping it all together. But in their rush to give their babies table food, they were forgetting one important thing: Chewing is a skill that actually has to be learned. In response, Gerber innovated with Lil' Bits recipes, the first baby food designed to teach babies to chew. Now all we had to do was convince mom that chewing was an important milestone for her baby to conquer.
Gerber's Chew University commercial is so precious! @LovelyKeaira

I Just Saw The CUTEST Commercial! @Daddy J

I don't think I can handle the CUTENESS! @Mallyda Vann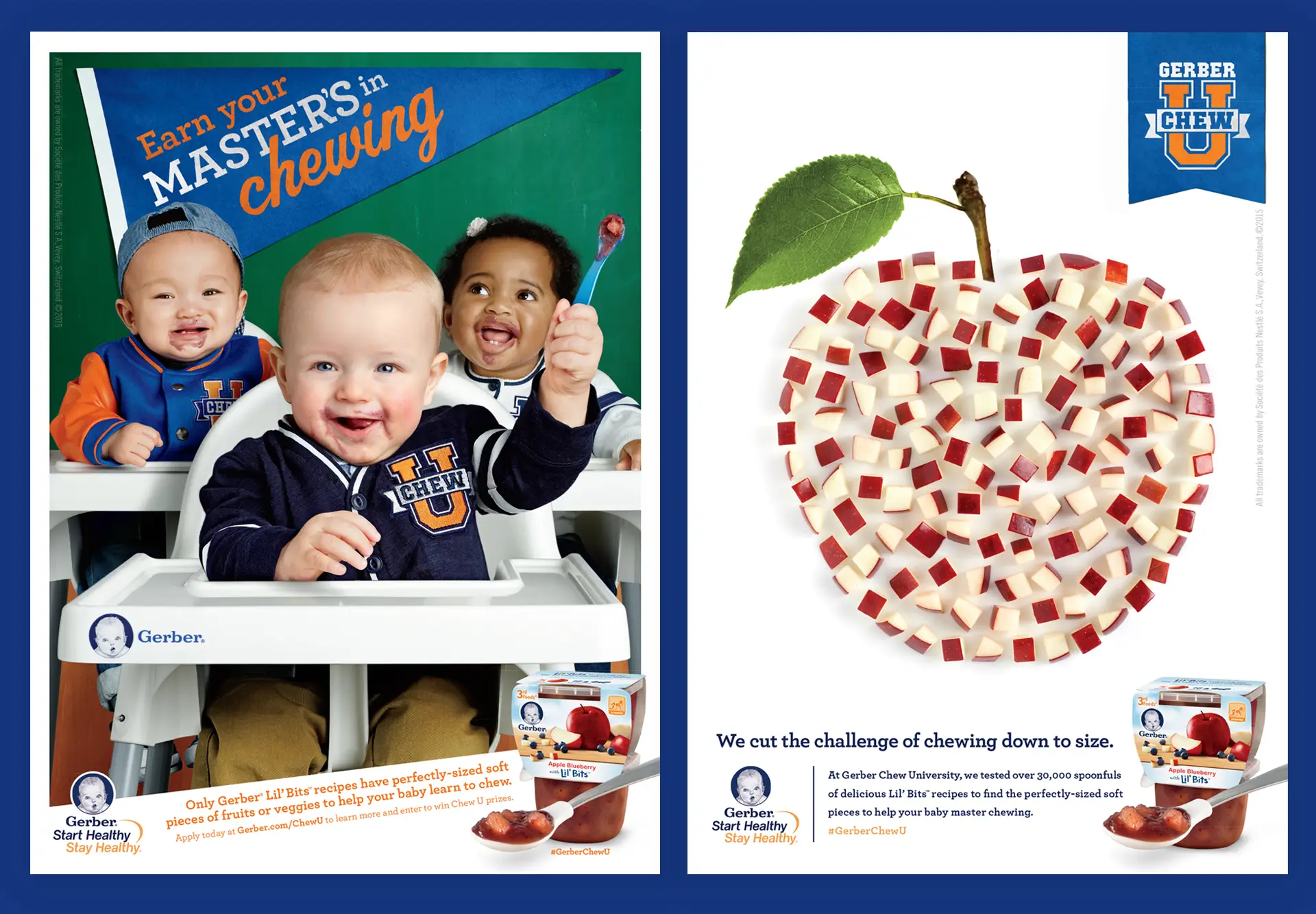 Recruiting the Class of 2016
We had a school. Now we needed students. So we created online videos that invited moms to enroll their own little ones in Chew University. Our new students got a welcome kit that made sure they could always dress the part.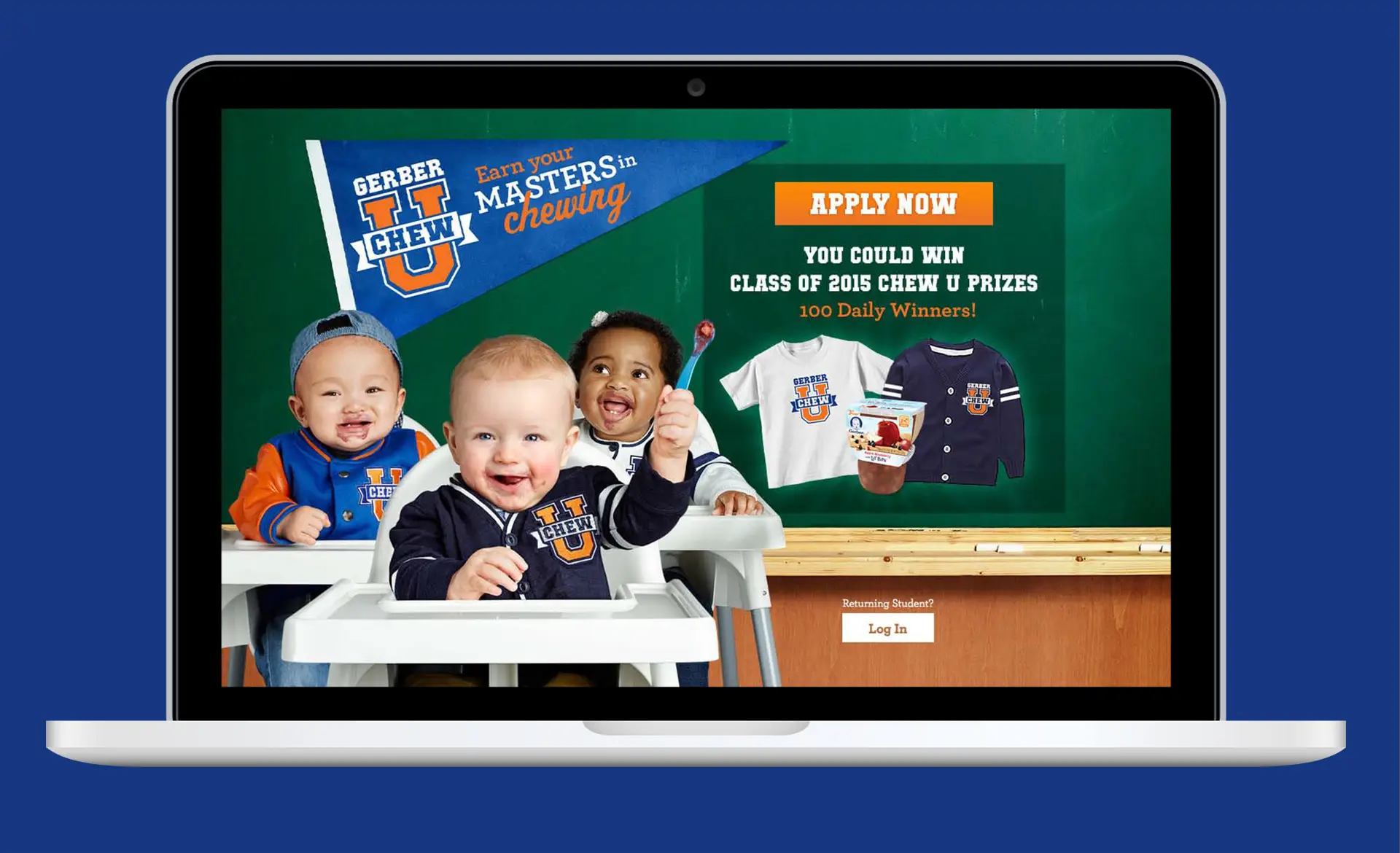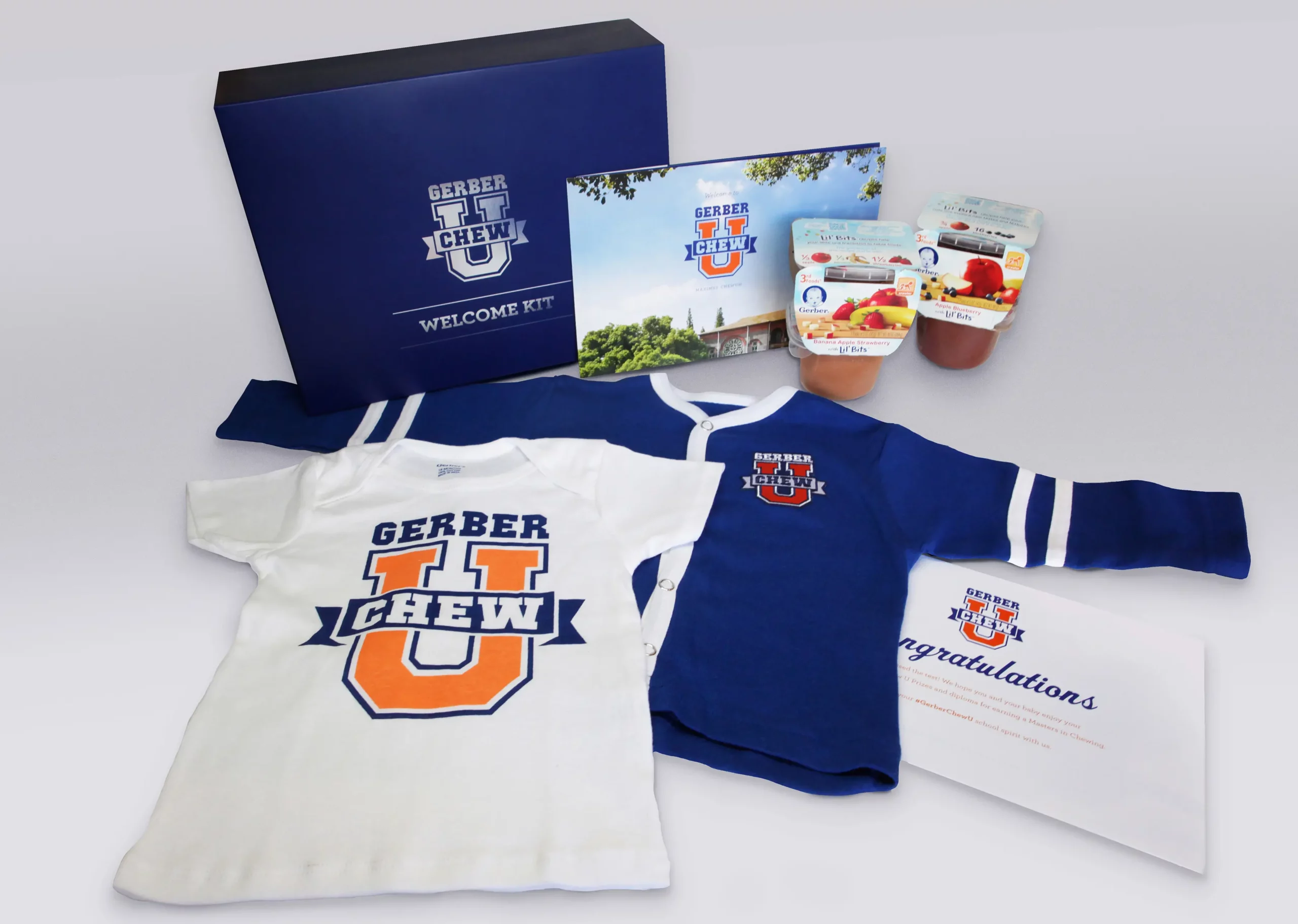 #GerberChewU
Soon moms everywhere were sharing their babies' chewing exploits in ways usually reserved for crawling, walking, and talking. A new milestone had been born.