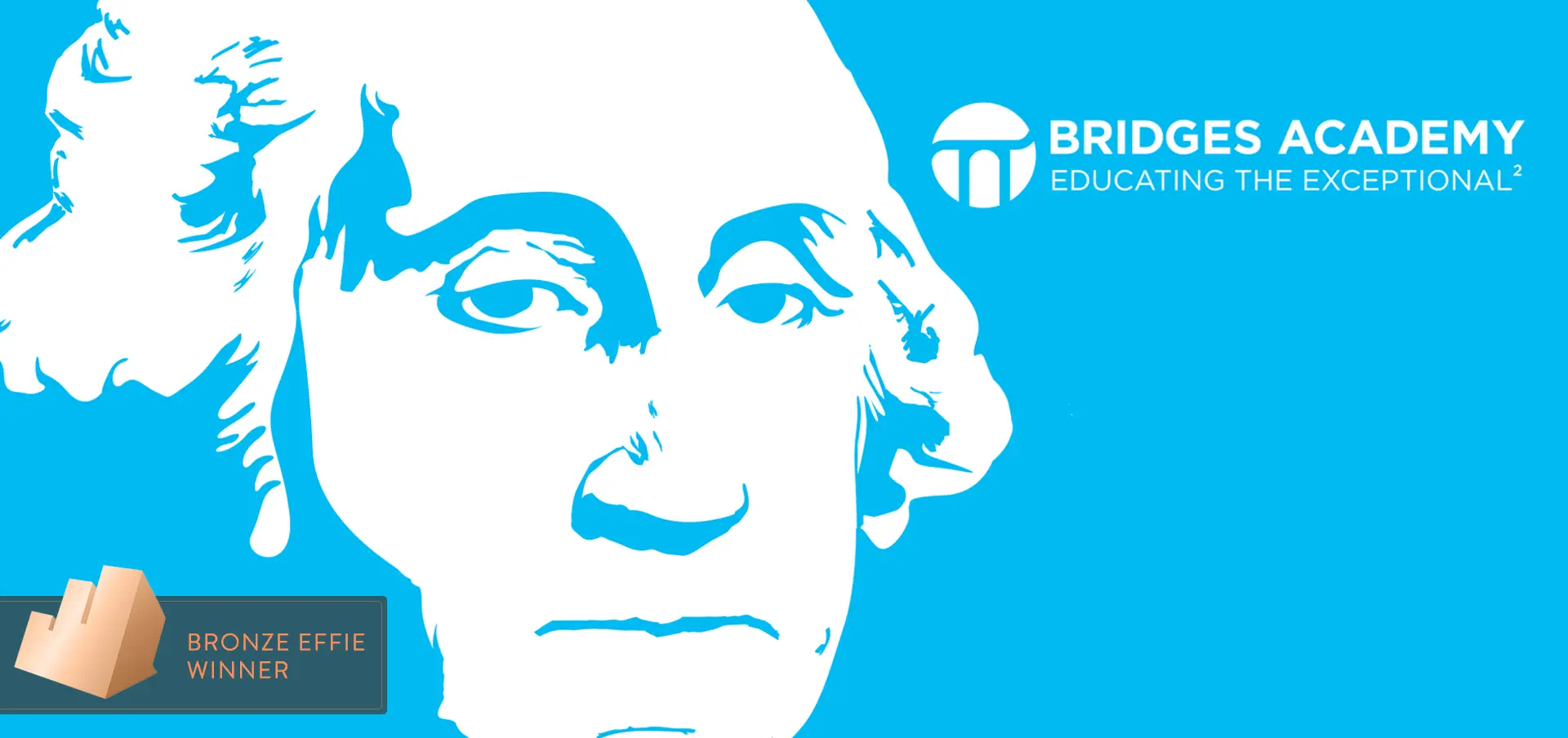 Educating the Exceptional
Twice-exceptional (or "2e") students have a learning difference or disability but are also gifted with exceptional talent. Bridges Academy is the only school in the LA area dedicated to 2e students. Inspired by some of history's greatest thinkers—who also happened to be 2e—our pro bono campaign for the school showed the potential that every Bridges student has to harness their talents and change the world.
A New School Spirit
Our 2e icons came to life in print, posters, and swag. Famous 2e's took over the school's website, its presentation materials, and its report cards. Even Bridges' academic departments were renamed in honor of the our 2e heroes.