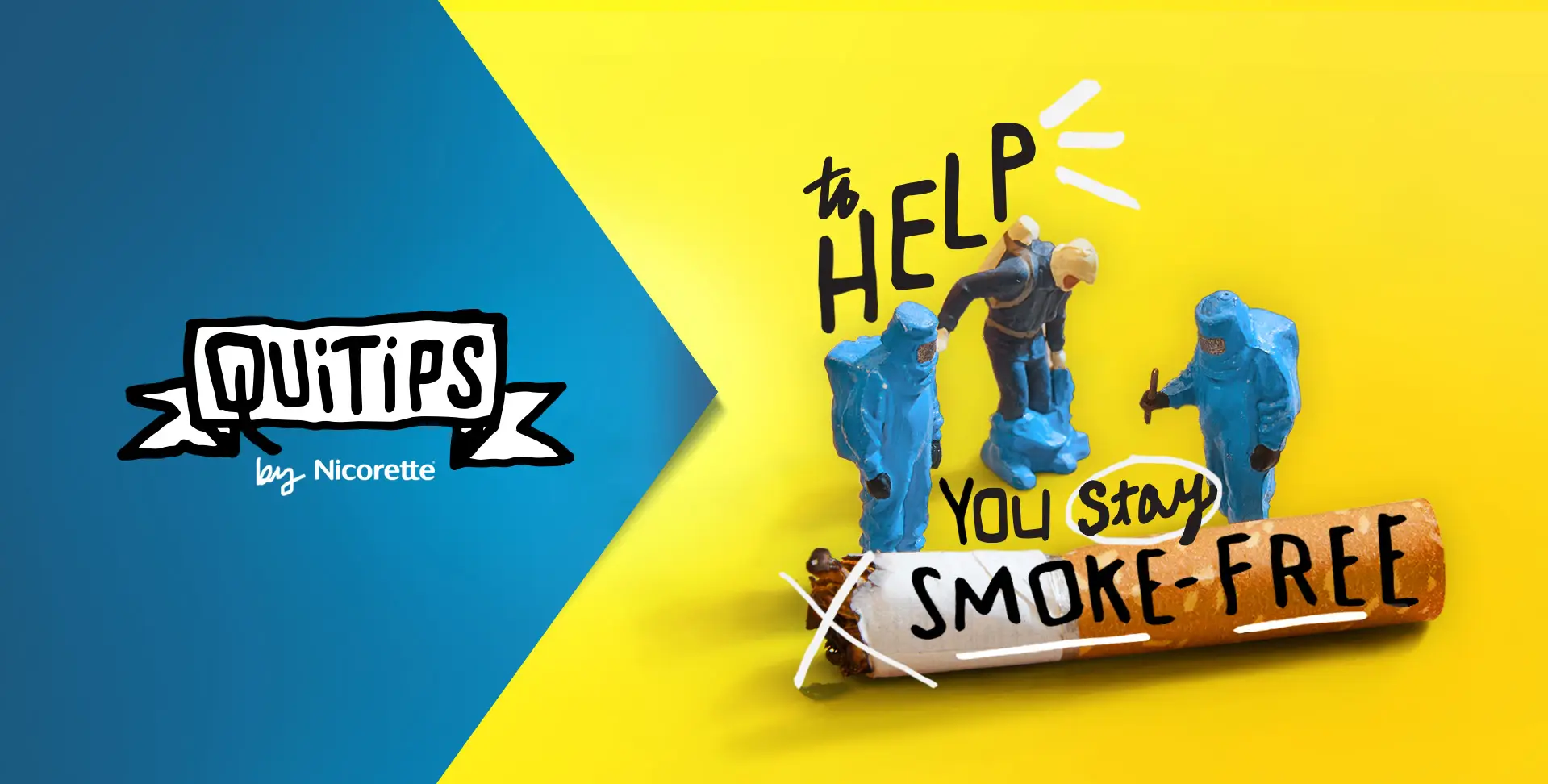 No More Ifs, Ands, or Butts
For most smokers the real question around quitting isn't "why," but "how." So many would eagerly kick the habit, if only they had the tools to do so.
Working with our client, Nicoderm, we uncovered a powerful insight: Smokers trust other smokers. Or, in our case, former smokers. So we created a campaign comprised entirely of quitting advice from real-life ex-smokers. In collaboration with MoMA-featured artist James Victore, we kicked off the campaign with a series of hand-lettered QUITIPS.

Tips at Your Fingertips
For round two, we upped the ante, partnering with stop-motion artist Jimbo Matison to create quirky, bite-sized videos that prove that quitting no longer has to stink.
A Breath of Fresh Air!
With a bright, buoyant look and feel, we took the doom and gloom out of giving up cigarettes, helping thousands of would-be quitters snuff out the habit for good.