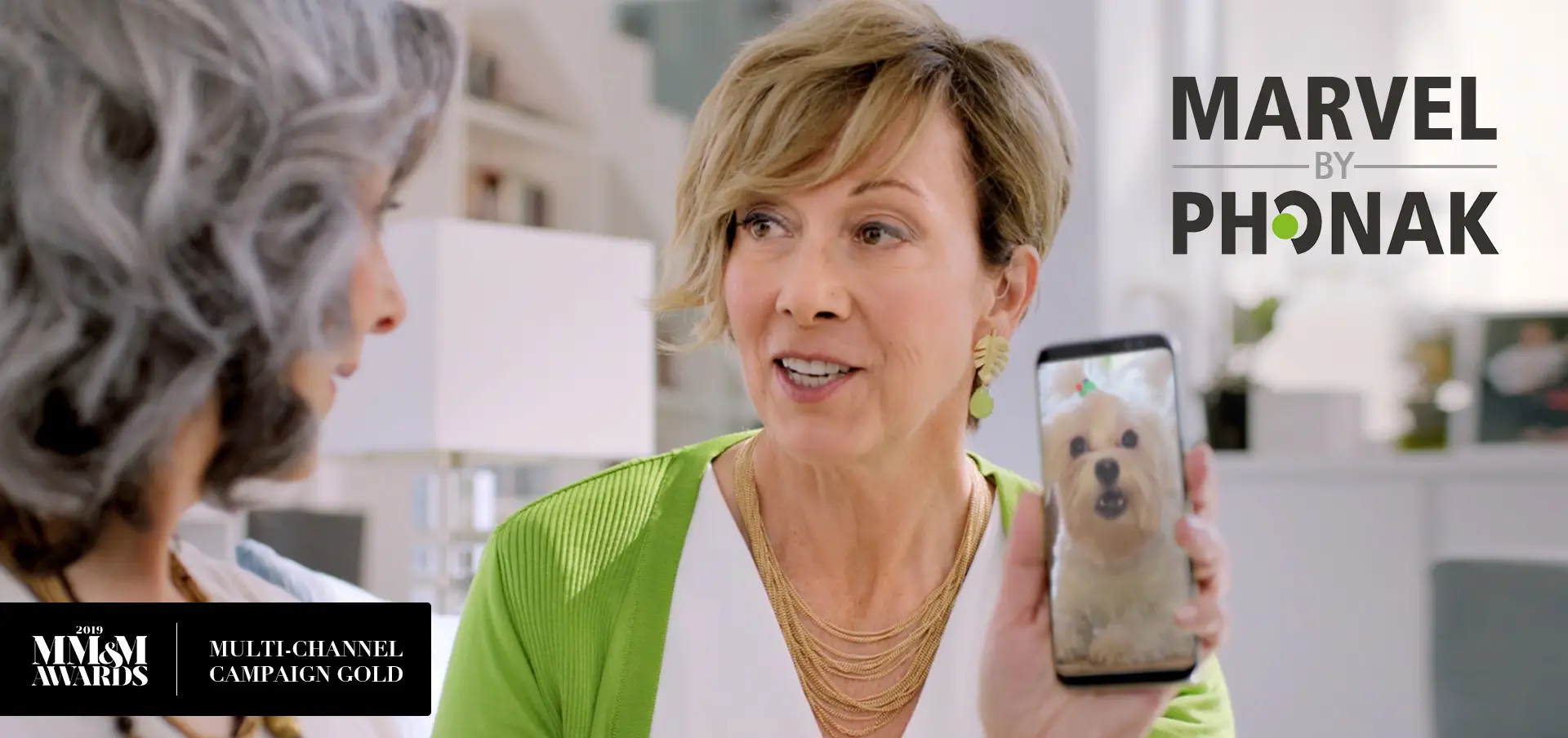 A "Marvel" of a Campaign
When Phonak, the global leader in hearing solutions, briefed us on their revolutionary new hearing aid, we not only generated campaign ideas; we even came up with a name for the product: "Marvel." It was the only name worthy of a hearing aid that could connect to all Bluetooth devices, enable hands-free phone calls and adapt to any hearing environment, while also being rechargeable.
Then we penned a line that drove all communications: "It's not just a hearing aid. It's a multifunctional Marvel."
Of course, the launch campaign needed to be as disruptive as the product. So we created a series of webisodes starring two best friends, Sarah and Ellie (think Grace and Frankie). Each webisode showcased the technological innovation that is Marvel with style, wit, and humanity.
Getting Boomers to "Like" Hearing Aids
Our Baby Boomer target is tech and social media-savvy, so we needed fresh content to grab their attention. We created fun GIFs, stills, and cinemagraphs across Phonak's digital channels to show consumers how to utilize Marvel in everyday life.